Five Metal Shop Calendar Stand
Five Metal Shop Calendar Stand
2023 年度限量回歸|五金行日曆專用架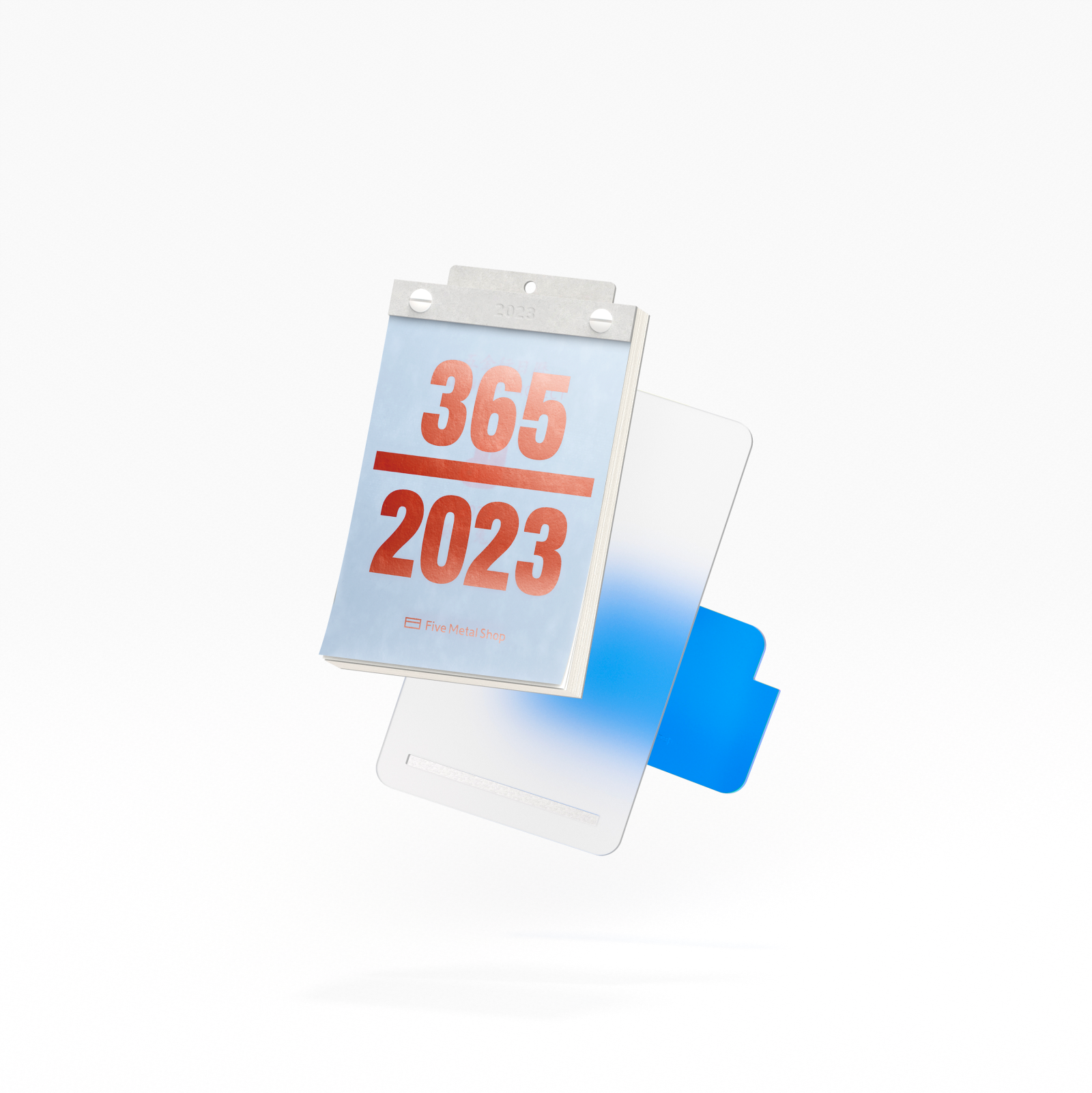 五金行日曆從 2017 開始發行到現在第六年,每年都會重新審視過去的設計經歷。除了一直反思這個企劃對於我們的意義,也整理上百個檔案、打樣與草稿還有最重要的里民們的回饋。
自從去年推出五金行專屬日曆架後,許多里民和我們分享自己終於解決日曆在辦公室或在家中無處安放的困擾,也期待 2023 年能夠持續推出。
里民的聲音我們都聽到了! Five Metal Shop 除了想帶給大家經典與創新的火花,也想讓大家的生活更便利。經過多次開發與設計討論,五金行日曆週邊配件-「五金行日曆專用架」限量回歸,再次讓傳統老舊商品重新與現代生活產生連結。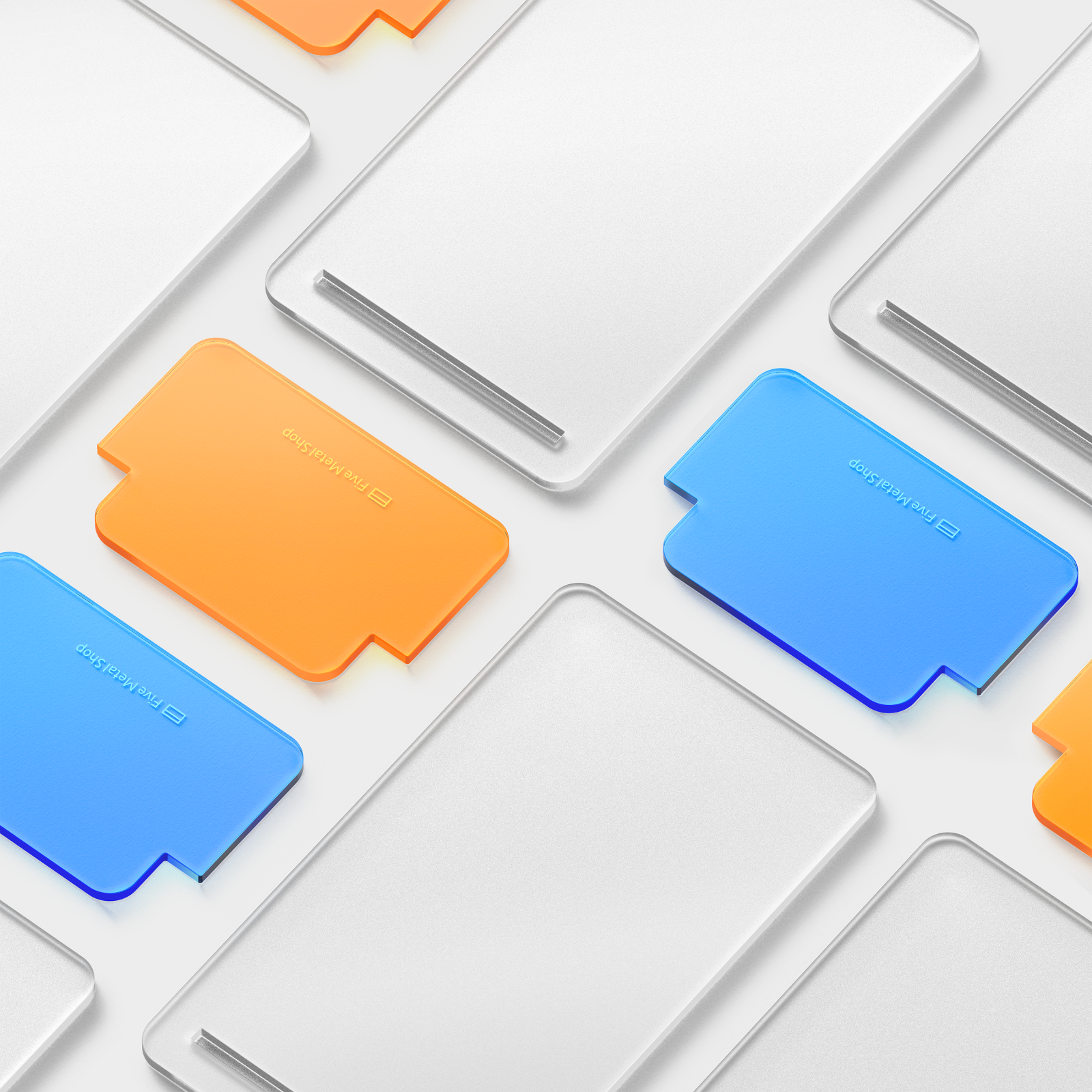 呼應五金行日曆 2023 的色彩組合,特別挑選摩登又具透明感的湖水藍和夕陽橘,讓里民們望相桌上的日曆架,便能想到夏日​​的湖光山色和午後的浪漫夕陽,緊繃的一天也能夠稍微獲得喘息 🌇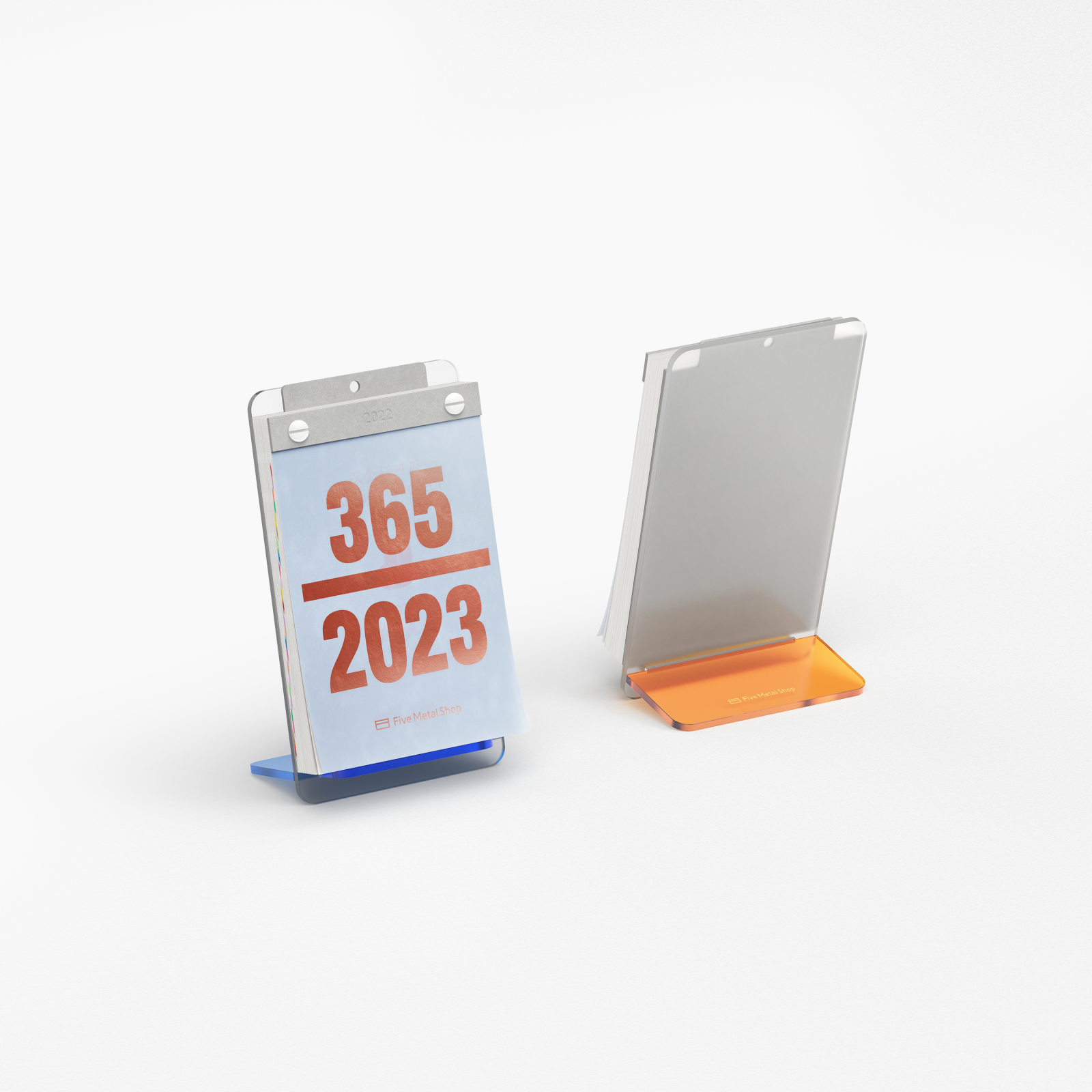 五金行日曆專用架,不使用時可以拆開做收納,體積小、好攜帶,隨處可擺、隨時都可以使用!
☝🏻 結構簡單
只需要把配件安插進相對位置的洞口即可,底座 T 字型設計,避免日曆傾倒狀況,進而提高使用時的穩定度,並且防滑,不用擔心五金行日曆離你越來越遠!
☝🏻 用途廣泛
除了完美適用五金行日曆之外,也可作為 10.5吋以下之手機與平板的支架使用,直著看,橫著看都可以!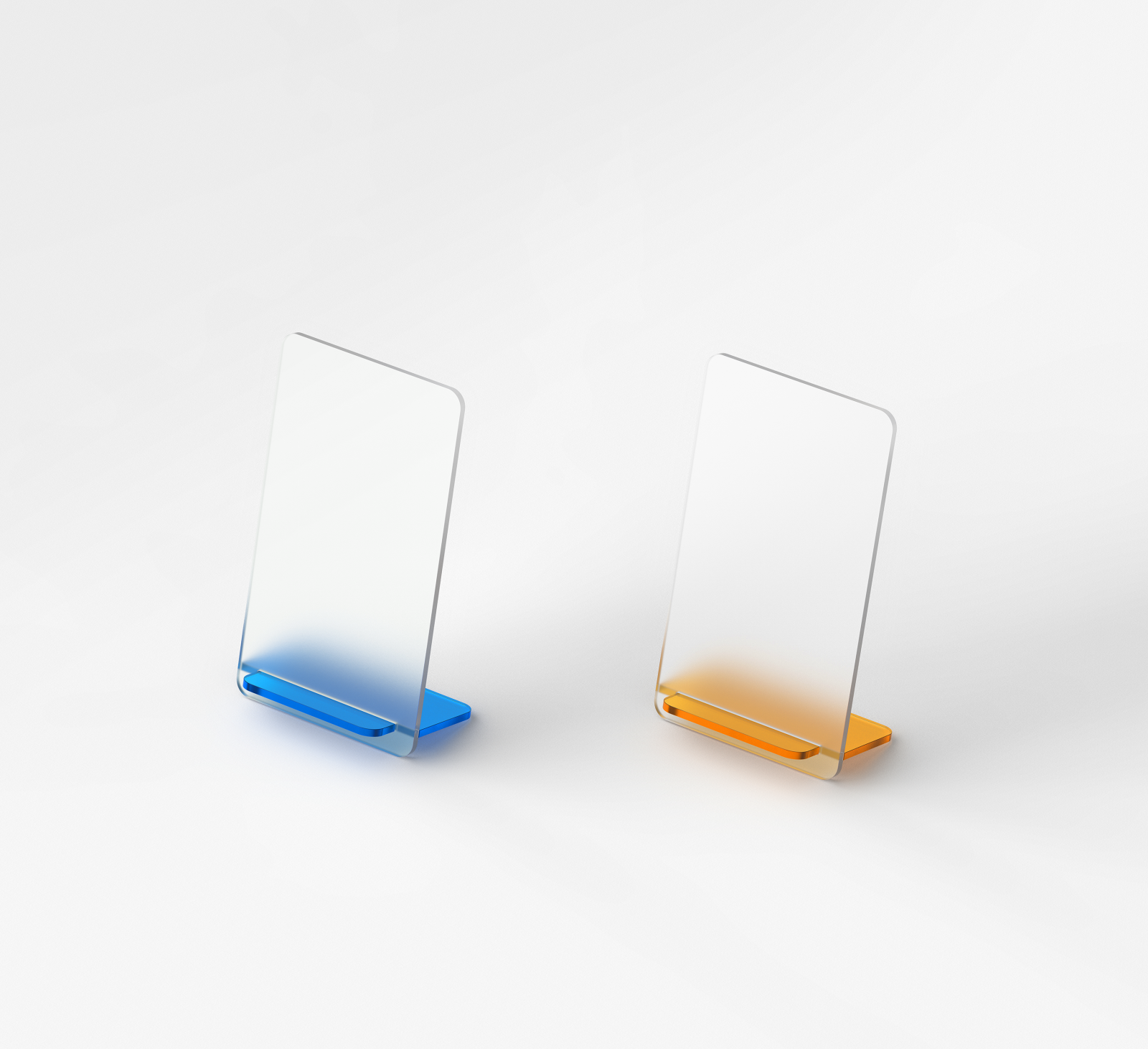 雷射雕刻於日曆架底部,製造低調的漂浮感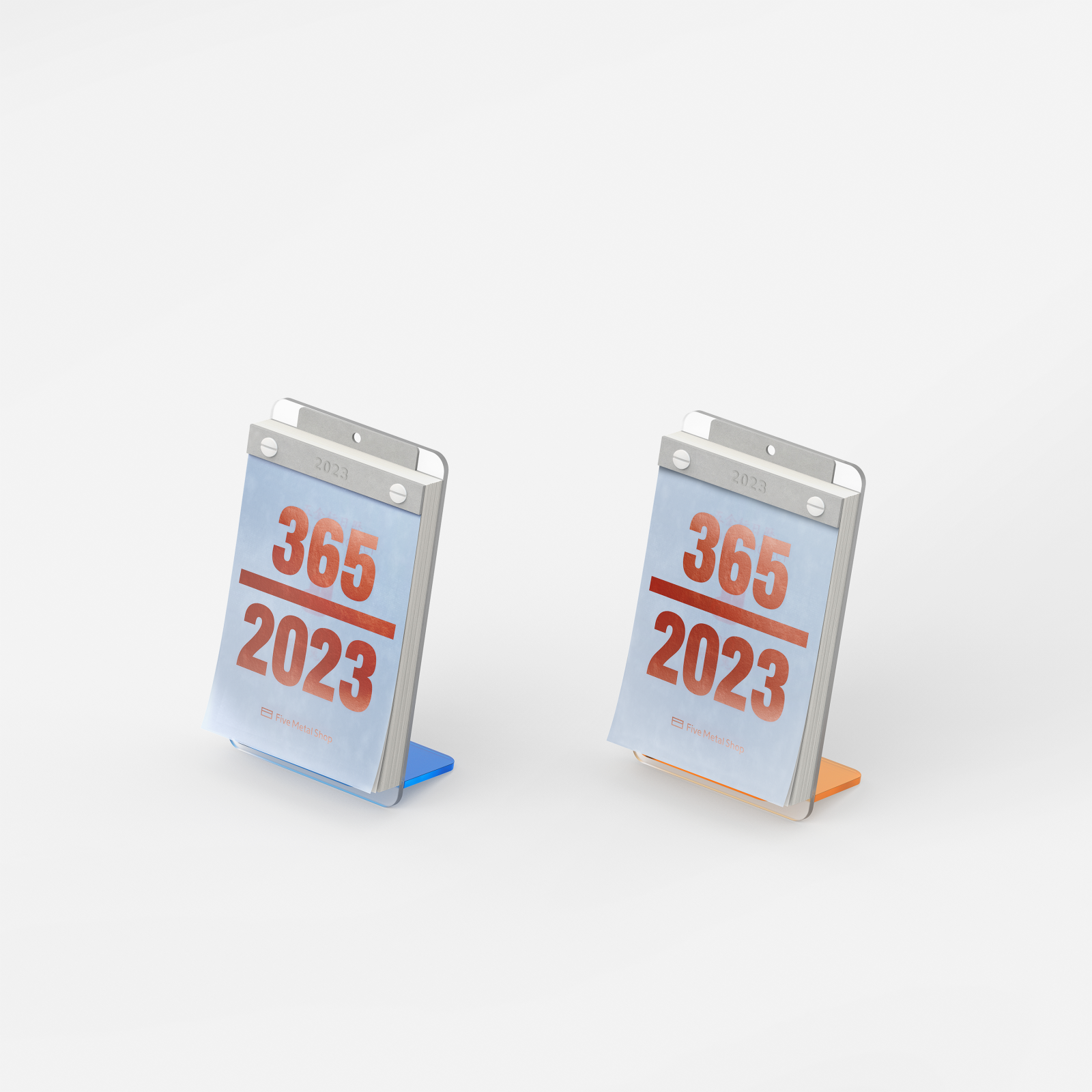 商品規格
▪ 直立尺寸 200 x 125 x 80 mm
▪ 壓克力板
NOTICE
▪ American Express cannot be used on OOO website.
▪ This is a preorder item. The estimate shipping time is end of November 2022 in order of payment. If your order includes multiple products, we will ship them together when all goods are ready for shipping. If you wish to receive the 'pre-order' and existing products separately, please create different orders.
▪ For HK and Macau clients, SF will collect the shipping fee directly from you.
▪ As Covid affects all shipping schedule internationally, we are unable to designate a specific shipping time. Five Metal Shop Calendar's Stand is planned to ship out near the end of November and the other products should take 10-20 days to your door.
▪ Five Metal Shop reserves the right to amend, pause or cease the campaign.